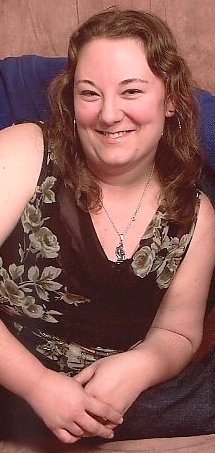 Catherine "Kat" Hoholski, 26, of Lorain, passed away unexpectedly at her residence.

Born January 9, 1986 in Cleveland, she was a life-long resident of Lorain. She graduated from Southview High School in 2004.

Kat worked as an assembler at Camaco, Lorain, for over a year. Prior to this, she worked at Western Enterprises, Convenient in South Lorain, and Life Touch Photography in Target, Avon.
She was a member of Cornerstone United Methodist Church, Elyria, where she also was a member of the Mission Committee and the Sisters of Faith.

Kat enjoyed playing tennis, music, drawing, glass etching and photography.
Surviving is her daughter, Jasmine Rose Hoholski, of Lorain; parents Kenneth J. and Jane E. (nee Spurlock) Hoholski, of Lorain; a brother David A. Hoholski, of Lorain; grandmother Jean Spurlock, of Lorain; and many aunts, uncles and cousins.
She was preceded in death by her paternal grandparents Anthony Hoholski and Beatrice (nee Wressell) Martincin; and maternal grandfather Homer Spurlock.

The family will receive friends on Wednesday, August 15, 2012, from 5:30 p.m. until the time of memorial services at 6:30 p.m. at Cornerstone United Methodist Church, 2949 West River Road North, Elyria. Due to construction on West River Road, the church is not accessible from Detroit Road (Route 254). The church is accessible by traveling north from the Midway Mall area on West River Road.

The use of cameras, video or audio equipment (including cell phones), except by immediate family, is strictly prohibited inside the church. Violation of this privacy will be prosecuted to the fullest extent of the law.

In lieu of flowers, the family requests donations be made to the Catherine Hoholski Memorial Fund, c/o Cornerstone United Methodist Church, 2949 West River Road North, Elyria, Ohio 44035. Or contributions may be sent via PayPal™ to rememberingkat@gmail.com. A fundraiser has been set up through Avon at www.youravon.com/jpiller once at the site click on online events and you may shop from there. Currently an account is also being set up in Catherine and Jasmine's name at all Huntington national banks.

The Dovin Funeral Home, 2701 Elyria Avenue, Lorain is handling the arrangements.
To send online condolences, go to www.dovinfuneralhome.com.
Published in The Morning Journal from August 12 to August 13, 2012